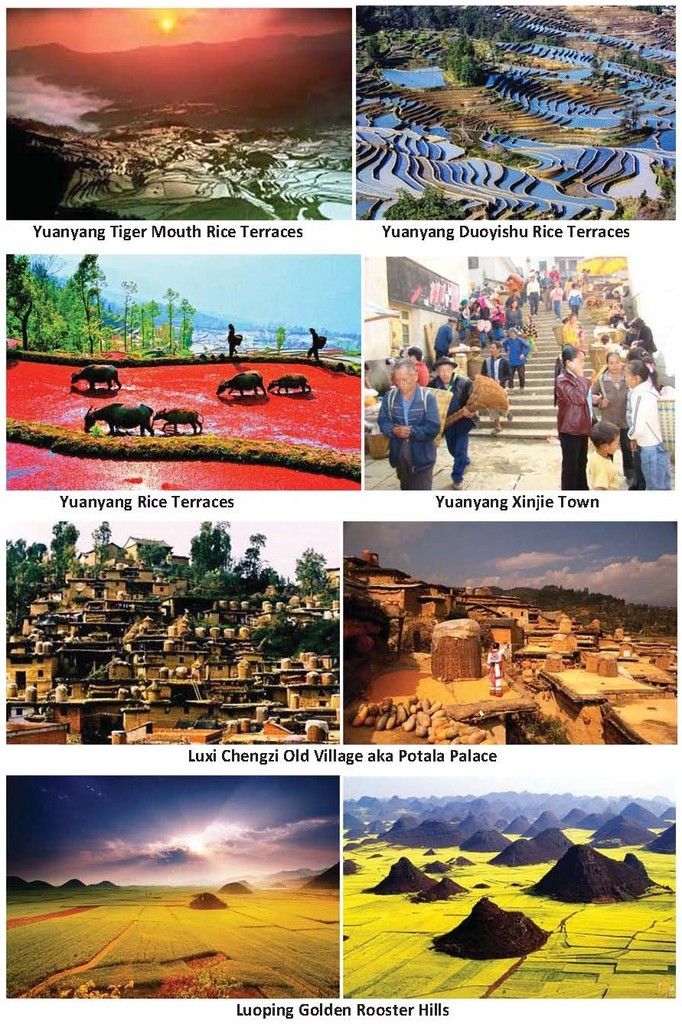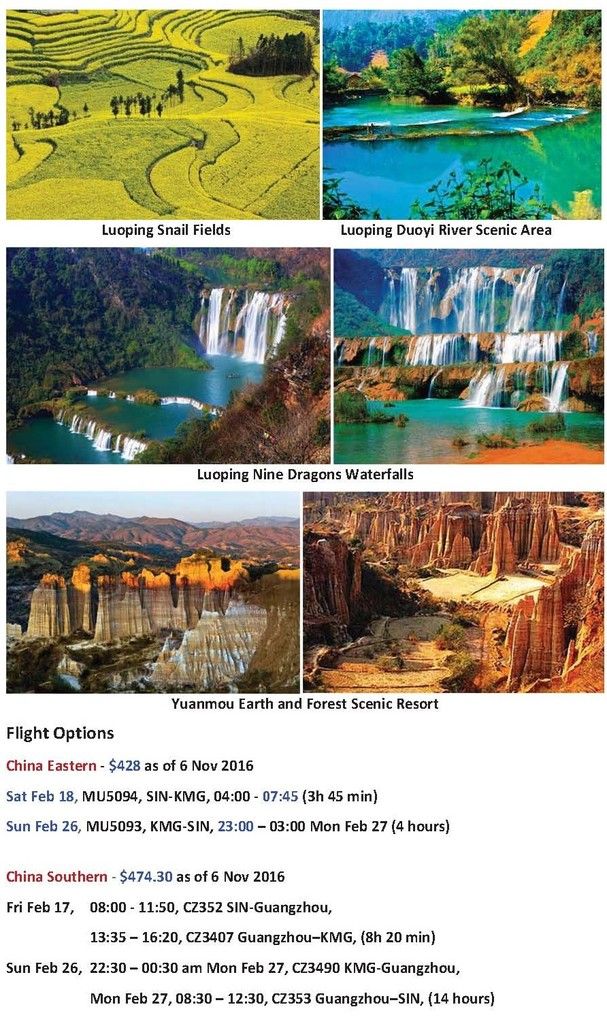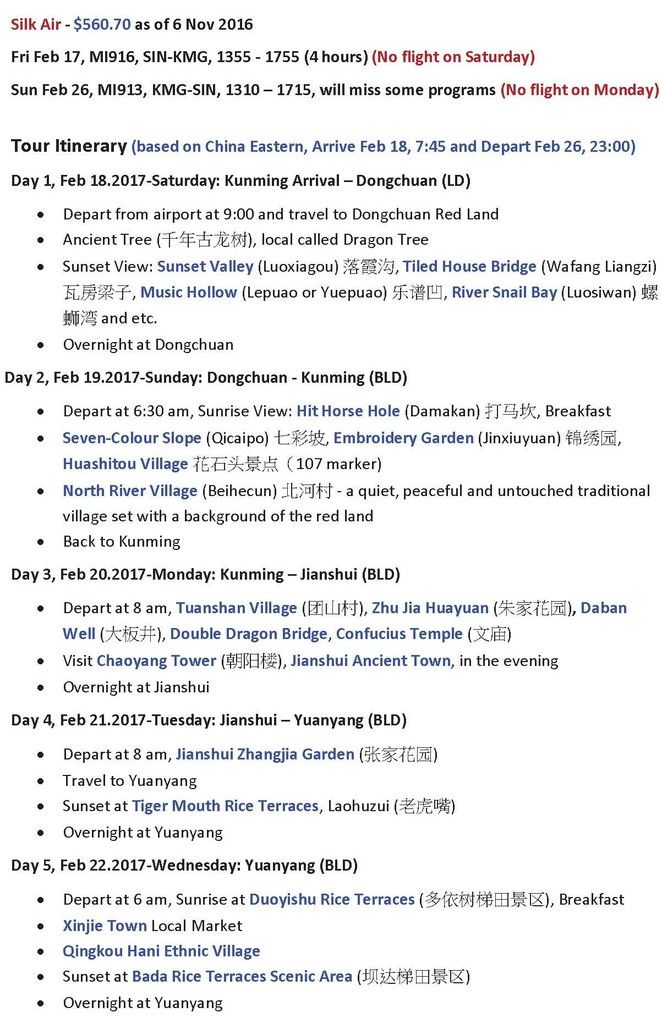 We plan to purchase our own air tickets and engage an overseas tour operator to conduct the tour. It will be a private group.
We plan to travel together on China Eastern Airlines. The best time to visit Luoping for the Canola Flowers is from 20 Feb to early March. It will be a peak period. My main concern is in securing the air tickets for our preferred days and times.
If you have concern about the difficulty level, I have checked with the tour operator. She said most of the places you can proceed according to your physical fitness. For the Nine Dragons Waterfalls, you can reach the first waterfall in less than 2 km on flat ground and it is up to you whether to proceed to the 2nd and 3rd tier.
If you are interested, please write to shctour@outlook.com preferably by Fri 25 Nov. The early birds will get the worms, those register later might have to pay a higher rate for the air ticket. If you are interested, but need more time to consider, do let me know.
If the itinerary is too small for reading, press the Ctrl key and the + sign key simultaneously to enlarge. Press the Ctrl key and the – sign key simultaneously to reduce.
Moon Wong (EC)
14 people have confirmed.